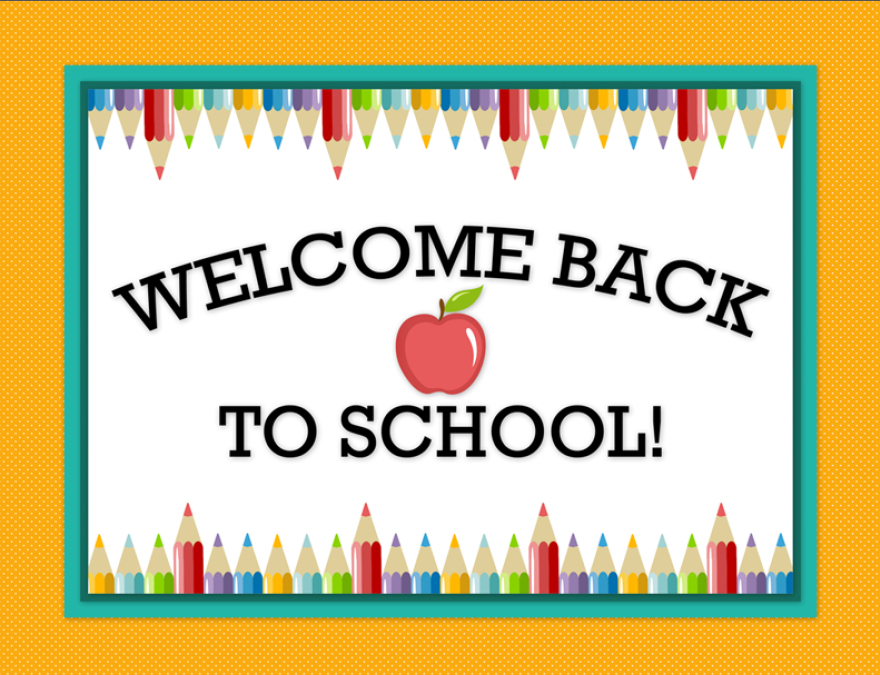 Welcome Back to School!
Dear Livesay Family,
Welcome Back!
I hope you are enjoyed a wonderful summer. I also hope you are relaxed, recharged and ready to start a new school year. I am so delighted that you are part of our amazing learning community. I welcome and value your positive energy and dedication to excellence in education, and I look forward to working with you and your children.All signs point to another incredible and productive school year. Our skilled and devoted staff is already planning and preparing for your child(ren). Our enthusiastic office team is registering new families and updating student files. Our hard working and conscientious custodians have been thoroughly cleaning the facility.  We are indeed a joyous and caring community with the common goals of nurturing responsible, caring students and promoting high expectations.
New Staff
Each year brings positive change. This includes an addition to our staff. We are delighted to welcome Louisa Beeler, our new 5th grade mathematics teacher.  Ms. Beeler brings an experienced, upbeat, and enthusiastic approach to math! We are so fortunate to have her join our Livesay family!  Welcome Ms. Beeler!
Facilities Update
If you drove past the school this summer, you may have noticed our incredible paint job  ( Sizemore Painting of Pineville) on the metal/doors located on the building, the garages, brick on the addition, the dumpster, and any other outside fixture.  Mr. Dean , also, re-striped the parking lot/spaces and  repainted the handicap signs.  Inside, we challenged ourselves with several projects:  sinks painted in the cafeteria (they look amazing Mr. Dean!) , walls installed in between classrooms for safety and improved learning environment, numerous ceiling tiles replaced, floors striped and waxed,  lockers and doors retouched with paint, and the beautiful word art  chosen by the faculty and staff to describe Livesay and installed by Lester Signs.
Thank you so much for being positive  and involved with your child's education!  I truly believe your involvement is a crucial component of our success!  ALL of our faculty and staff work hard to make school a positive experience for ALL students. Livesay is eagerly looking forward to enriching your child's life.
Thank you to all who helped to prepare for the new school year. Your commitment to insuring that HY Livesay  remains a celebrated and successful school is awe-inspiring. I eagerly look forward to greeting students and families again. It remains an honor and privilege to serve as your principal.  Please stop by and say hello. Together, I know we will make this school year one of growth and achievement for all children.  I look forward to sharing our successes for the 2018-2019 school year once the TN Department of Education releases the embargo.   We will celebrate!
Warmest Regards,
Melissa Brock
Principal
"We Believe that We'll Achieve"
H.Y. Livesay Middle School
475 Highway 63 / P.O. Box 460
Harrogate, Tennessee 37752
Tel: 423 869-4663
Fax: 423 869-8389
Thank you for visiting H.Y. Livesay Middle School web site.
H.Y. Livesay Middle School was established in 1974 to serve fifth, sixth, seventh, and eighth grade students of Harrogate, and the adjacent communities of Arthur, Cumberland Gap, and Shawanee. Built on land donated by Lincoln Memorial University and named in honor of Dr. Herbert Y. Livesay, a former university president, the school shares with L.M.U. a commitment to provide quality education for area students.
Mission Statement
The mission of H.Y. Livesay Middle School is to provide an educational environment that is safe and conducive to learning, where students are challenged to achieve their potential .
Vision
It is the vision of H.Y. Livesay Middle School that our students will acquire the skills necessary to succeed at their grade level which will enable them to become life-long learners. By uniting parents, faculty and community members, we will utilize our community resources to their fullest to help us achieve this goal.
The Claiborne County School System does not discriminate on the basis of race, color, national origin, sex, disability, or age in its educational programs, activities or employment policies and provides equal access to the Boy Scouts and other designated youth groups. Inquiries regarding compliance on the non-discrimination policies should be directed to 504/Title IX Coordinator at (423)626-7979